Beginning as a small business focused on tourism, ABT has become a dominant player for corporate travel management solutions.
The key to ABT's success has been its talented team of employees who are dedicated to superior customer service along with the ability to leverage the newest technologies to bring a solid solution to its customers.
Worldwide Offices
With offices located in the USA, Europe, Asia, Latin America and the Middle East, ABT has built a strong network of staff that are highly skilled in the travel industry and specifically understand the needs of corporate travelers. Whether you need to set up a comprehensive corporate travel solution or simply need a question answered about travel planning, the team at ABT can help.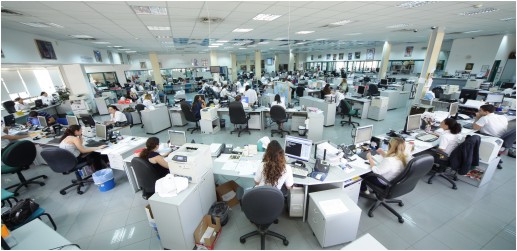 The technology that ABT utilizes is specifically designed to save corporations time and money, and is optimized through cloud services and a proven IT infrastructure that is secure, efficient, and easily accessed with any internet-enabled device.
Available 24 Hours a Day, 7 Days a Week
Availability is a key benefit with ABT. By design, its travel service professionals are available to assist you 24 hours a day, 7 days a week. Corporate travelers do not need to be concerned about being placed on hold for lengthy periods of time – ABT can provide a real person to assist you immediately.
Dedication to Superior Service
Dedication to superior levels of customer service is a built in attribute of the ABT frame of mind. The attention to detail and assigned personal contacts will provide your corporation a higher degree of attention and quality for travel planning and procurement.
ABT's partnerships give an added level of support, enabling its global customers even greater coverage for their travel management needs. With this expanded support, your business will realize higher quality and benefits for your travel management needs.
ABT is an Industry Leader in Business Travel
ABT has global offices and a network of highly skilled travel professionals.